Building a Virtual Roundhouse
Lily Hawker-Yates | 04.05.2023
We're carrying out an exciting programme of public engagement as part of our excavations for the National Highways proposed A428 Black Cat to Caxton Gibbet improvements. And it's not just happening in the real world…  
MOLA's creative team, including illustrators, photographers, Director of Creativity Stu Eve, and 3D artist Gareth Hughes have worked together to create an innovative VR experience. A virtually reconstructed roundhouse where groups can join archaeologists to sit around the fire, discover the archaeology of the A428, and share stories of the past. 
How did we do it?
To create the VR roundhouse, the team originally planned to use a process called photogrammetry based on one of the reconstructed roundhouses at Butser Ancient Farm.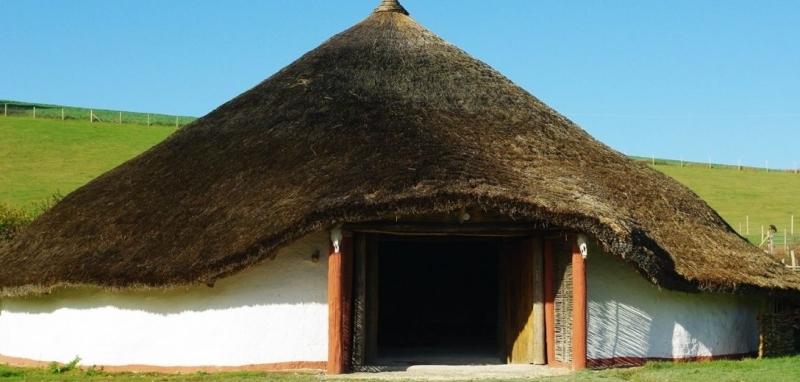 Roundhouse at Buster Ancient Farm
Photogrammetry makes 3D models from photographs. It involves taking lots of overlapping photos which are digitally converted into a 3D model. 
Photogrammetry has become increasingly important in archaeology over the past five to ten years. With photogrammetry, we can make a 3D model not just of artefacts, but of entire sites. This is great for public engagement because we can give people access to things they can't see in person.  
Photogrammetry also plays an important role in surveying and recording sites. The measurements of the 3D models are highly accurate, so archaeologists writing reports, or even future archaeologists studying the site, can re-visit features as if they were there when they were excavated.  
Capturing data for photogrammetry doesn't necessarily have to be a specialist job. This is exciting because it means with a small amount of training everyone excavating on site can take part. The only equipment they need is a smartphone. 
However, using photogrammetry to digitise the reconstructed roundhouse at Butser turned out to be more difficult than the team expected, requiring very high levels of lighting. There are challenging conditions on excavation sites that affect the capture of photogrammetry data – especially bad weather. So, the team decided to explore other methods for virtual reconstruction.  
After experimenting with lots of different options, including 3D creation tools for video game design, the team decided to use the spatial and measurement information captured by photogrammetry, but build a fully digital model from scratch.  
Why are we doing this? 
When you excavate a roundhouse, all you usually have left are the post holes.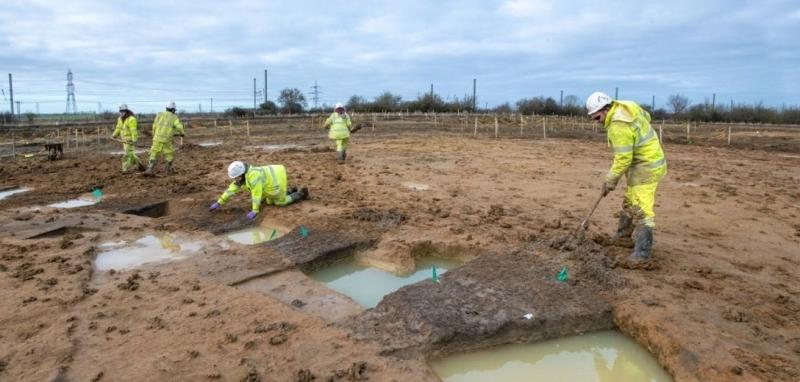 Excavating a roundhouse on the A428
The team aimed to create a VR experience, so people can experience sitting in an Iron Age roundhouse from their classroom, office, or home. They added 3D models of pottery and other objects found during excavations, things which would have been in the roundhouse 2000 years ago. They also used reconstructed objects to show how they would have looked when they were new. 
After exploring lots of different ways to present the virtual roundhouse, the team chose to use a platform called Mozilla Hubs, which has a 3D web editor. The creative team chose this to create a playful shared space that is accessible to lots of people and easy to render (so someone with a normal computer can use it). The space is not photo-realistic, but instead an almost cartoon style. This reduces the barriers to access and is less intimidating to audiences not used to digital experiences.  
It was vital for the team to make this technology as accessible as possible. Virtual Reality is often thought of as high-tech, but the A428 roundhouse is accessed through your web browser, and you can also move around it like a game on your computer screen.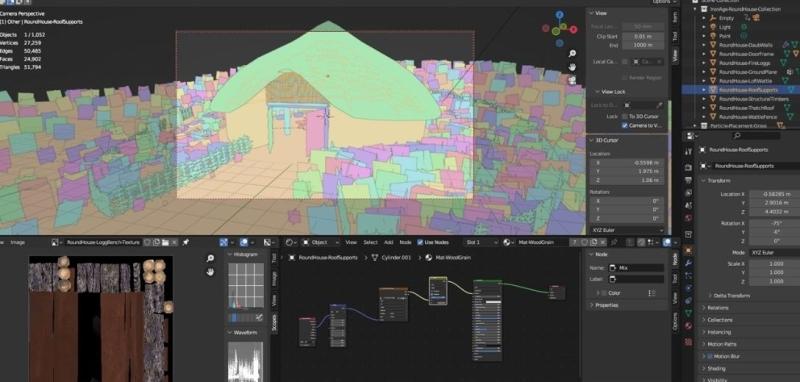 The design process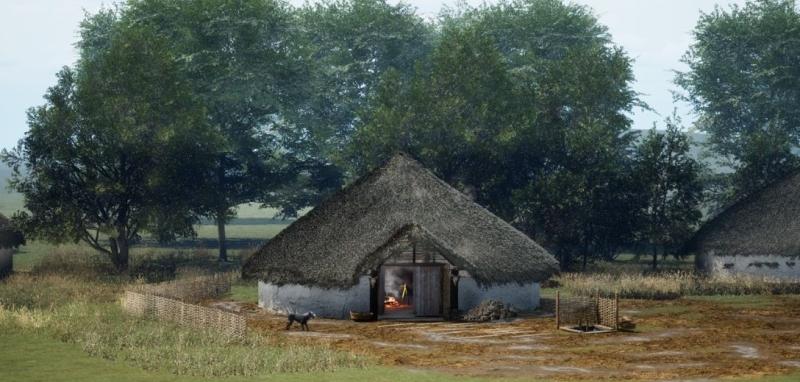 The finished virtual roundhouse
We've now been testing the VR experience with different communities along the route of the A428. Our archaeologists are also planning to run virtual finds handling sessions with 3D objects, allowing people to interact with artefacts which normally can't be handled because they are too delicate. 
What's next?
The creative team continue testing and innovating, especially as Virtual Reality continues to develop and become accessible to more people. They will keep having conversations with specialists to recreate the environment around the roundhouse. This will be as accurate as possible to the Iron Age in Bedfordshire and Cambridgeshire. For example, results from environmental analysis can tell them which plants and trees would have been growing nearby. We look forward to sharing more about their VR work soon! 
JOIN US ON OUR JOURNEY! 
#A428BlackCat 
Find out more about the A428 National Highways scheme 
Excavations are being undertaken by archaeologists from MOLA, as part of the proposed National Highways A428 Black Cat to Caxton Gibbet Improvement Scheme.
A428
East of England